What if Ode to Rick and Morty was the show's biggest miss yet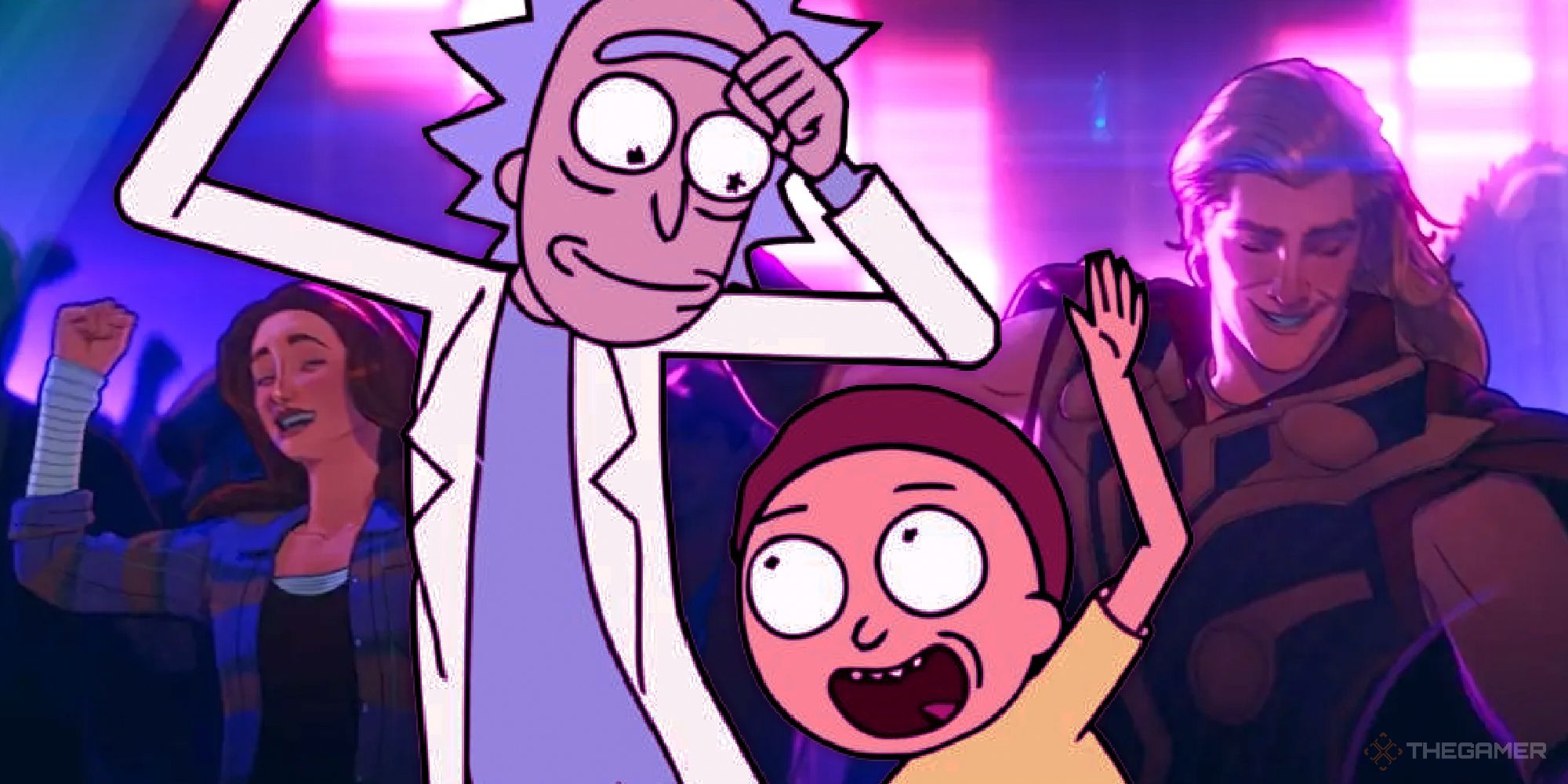 What if… from Marvel? has been a ton of fun so far. Each episode features an imaginative storyline that takes the familiar MCU in a crazy new direction, and it's great to see the kind of creative ideas that arise when writers aren't tied to the continuity and the need to put in place the next big movie. Each episode felt like a glimpse of a world that could rightfully carry its own series, and I enjoyed seeing characters like T'Challa and Peggy Carter in new roles. What if…? allowed Marvel to take the kind of narrative risks the film series will never take, and while I find this to be its most valuable quality, the most recent Thor-centric episode shows what happens when the MCU goes too far outside its wheelhouse.
What if… Thor was an only child? is the MCU's ode to Rick and Morty, and it fails to capture the charm, humor or – and I hate to say it – intellect that makes Rick and Morty so popular. This episode is a cameo-filled comedy with lots of fan service, but it's not particularly funny, and it doesn't seem to understand that comedy is much more than an overblown premise.
Related: Disney To Overhaul Star Contracts Amid Scarlett Johansson Trial
In this universe, Thor grew up to be an overpowered brotherhood boy. Without Loki as a constant source of anxiety and torment, Thor apparently never developed a sense of responsibility or humility. Now he spends his days throwing end-of-the-world parties on planets across the cosmos. When he sets his sights on Earth for his next big night, it's up to Jane Foster and Captain Marvel to stop him before the endless party causes Earth to be destroyed.
Jane and Captain Marvel end up being successful, but the conflict in this episode only exists as a setting for the antics of Thor and his friends. Over half of the 22-minute runtime feels like nothing more than a montage of the silliest situations the writers could think of. The Grandmaster of Thor: Ragnarok plays DJ while Nebula and Korg play craps. A restless Surtur – you know, the one who consumes Asgard at the end of Ragnarok – flirts with the Statue of Liberty before accidentally burning the statue's arms. Loki, who is now a Frost Giant, covers the faces of Mount Rushmore with horns and mustaches. And oh yeah, Darcy is getting married to Howard the Duck. If you haven't seen it, it looks like I'm making it up. Is it far-fetched? Certainly. It's funny? Not especially.
This episode has a lot in common with the recent Rick and Morty episode A Rickconvenient Death, in which Rick and Summer travel to planets on the brink of destruction and have giant, disgusting sex parties. Of course, A Rickconvenient Mort is reminiscent of the Loki series – just ask Elon Musk – which also dealt with a kind of apocalyptic tourism. Direct comparisons between specific scenarios are not particularly important to my review, however. What if… Thor was an only child? is Marvel's attempt to capture Rick and Morty's voice and style, and it falls extraordinarily flat.
In this story, Thor is Rick – a selfish, empowered guy with incredible powers, uninterested in his actions having consequences for others. Jane is therefore the Morty. She is an anxious companion of Thor's who serves as the public's proxy. In Rick and Morty, it's the dynamics of their relationship, the push and pull between them, that makes the series so compelling. Here, the conflict between the characters only exists to lead us to the next "joke". The character cameos, be it the Collector, Howard the Duck, Birdperson or Mr. Poopy Butthole, are just there to season the meal with a little flavor, but what if…? made it the main course.
Rick and Morty rarely sacrifice their plot and characters for the sake of a fun storyline. This episode of What if…? looks like it exists just so Drax can say the line "You're pooping the party." You can't create a comedy with visual gags and callbacks if the story itself is completely without substance. The series is at its best when our favorite characters overcome challenges we never expected, but this episode cuts every character down to a punchline, and it feels like a huge waste of time.
Next: Guardians Of The Galaxy Understands Why Marvel's Avengers Was A Failure
Still want adult Pokémon? Play Temtem
If you are one of those people who yearns for a Pokemon game designed for adults, you should probably just install Temtem.
Read more
About the Author