Taxation, tech giants and Bangladesh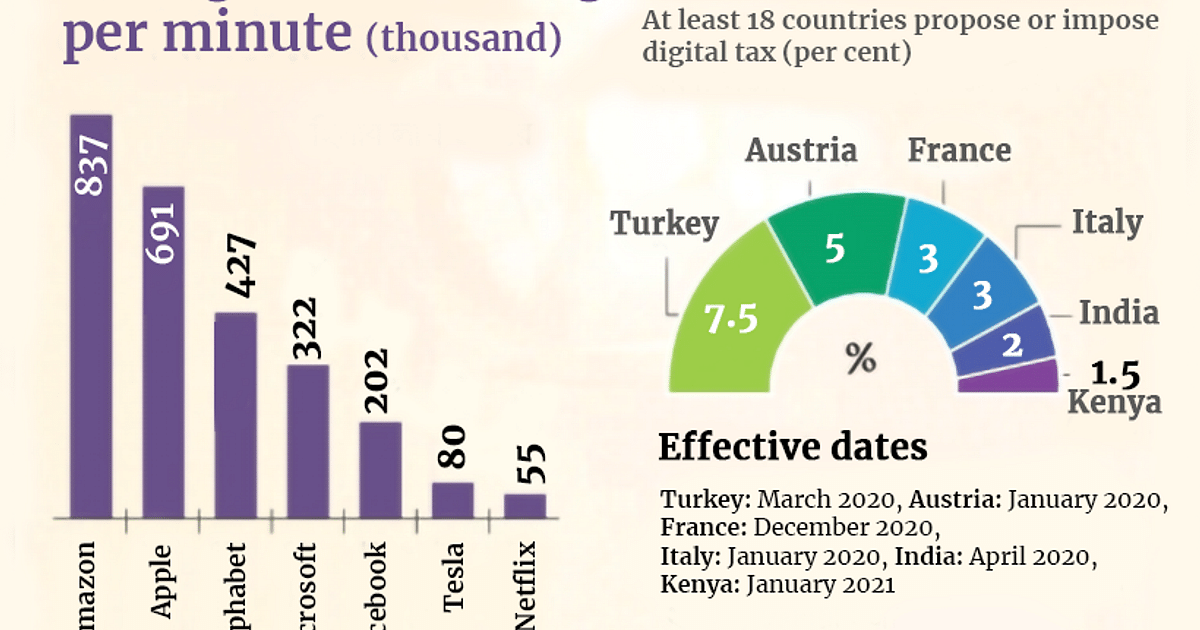 According to an article titled "Taxes in the Ancient World" published in the Almanac journal of the University of Pennsylvania, the first official taxation was introduced in ancient Egypt.
Various tax systems have evolved over time. The tax system has also changed with economic activities. The Value Added Tax (VAT) was introduced in Bangladesh in 1991. As the times change, tax collectors must change and increase their skills and capacities. A change in the rules is also needed to make it easier to collect taxes from new businesses.
Bangladesh's tax regulator, the National Board of Revenue (NBR), is used to ease. There are 3.8 million (38 lakh) tax identification number (TIN) holders in the country. Forty-five percent of them do not submit their returns. There are no effective measures to catch them. Most of the BNR's tax revenue comes from withholding tax. As a result, traders take tax money out of people's pockets.
For example, there is an 89 percent duty on the import of fruits such as apples, oranges and grapes. Thus, traders set the price by calculating the cost of importation, taxes and profits, which includes five percent withholding income tax for individual traders. As a result, customers will also have to pay income tax.
However, there is no easy way to go about collecting taxes from the tech giants. It will take a new approach and a bold move to impose this tax. Collectors will need to be qualified to audit technology and technology systems. Where the money cannot be collected from the wealthy living in upazilas just 100 kilometers from Dhaka, how will the government collect taxes from Google which operates in California, United States, at some 12,580 kilometers from Dhaka?
We will simply continue to pay a tax of 26 Tk against a liter of soybeans, 25 Tk for a kilogram of sugar and 25 Tk against a 100 Tk cell phone recharge while the foreign tech giants will continue to benefit from no tax burden. .
* This article appeared in the print and online edition of Prothom Alo and was rewritten for the English edition by Hasanul Banna