Rising bond yields weigh on intraday risk appetite, safe-haven flows dominate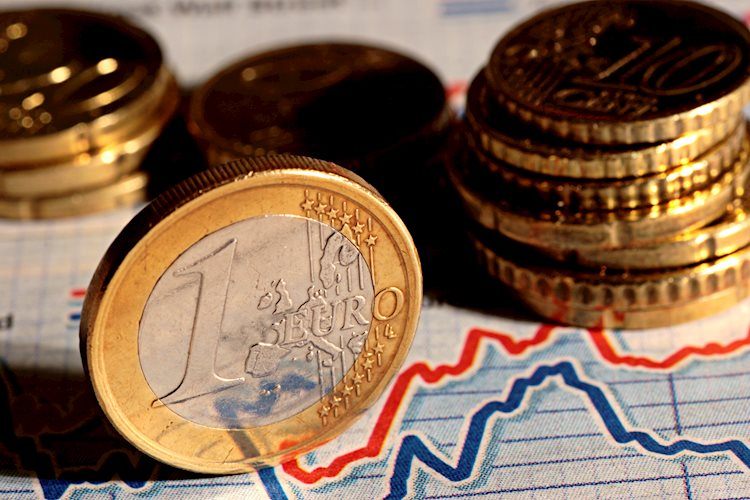 Remarks/Comments
– Safe-haven flows dominated the session as rising bond yields pushed European indices lower. The earnings season for companies remains at the center of concerns.
– Increased rhetoric from emerging European officials over EU intervention in the energy market and new sanctions on Russia and Iran.
– The German Parliament approves the longer suspension of their debt brake.
– UK retail sales are weaker than expected as government spending and debt widen significantly.
– British political speculation is maturing following the resignation of Prime Minister Truss as Johnson, Sunak and Mourdant are among the leading candidates.
– USD/JPY edged higher towards near 151 as Japanese officials continue to decline comments on exchange levels or intervention. 155/160 seen as the next bullish target.
– Asia closed mixed with the ASX200 underperforming at -0.8%. EU indices are firmly down -1.6%. US futures are -0.5% to -1.0%. Gold -0.6%, DXY +0.4%; Commodities: Brent -1.1%, WTI -1.2%, UK Nat Gas -8.0%; Crypto: BTC -1.1%, ETH -1.0%.
Asia
– Japan Seven National CPI data above target level with highest base annual pace since September 2014, highest reading excluding sales tax since August 1991) (CPI Y/Y: 3.0% vs. 2.9%e; CPI Ex-Fresh Food (Core) Y /Y: 3.0% vs. 3.0%e).
– New Zealand's trade balance in September (NZ$): -1.6 billion against -2.4 billion previously.
– Japan Fin Min Suzuki: Aims to maximize the positive aspects of the weak JPY currency. Reiterates position that cannot tolerate excessive FX volatility due to speculative trading, closely monitoring FX with a strong sense of urgency
– The BOJ increased its amount in regular bond buy trades in 3-5 year and 5-10 year ranges as the yield on JGB bonds set 7-year highs for 5-year maturities at 20 years.
Europe
– Britain's Conservative Party leadership candidates need 100 supporters by Monday if they are to make progress in the race for prime minister; vote between Tuesday and Friday for a new leader.
– UK October GfK Consumer Confidence -47 vs -52 expected and prior reading at -49.
– Italy's right-wing Meloni bloc has announced that it will meet today with President Mattarella on the formation of a government. The coalition could be sworn in over the weekend if a deal is reached.
Americas
– Fed's Cook (voter) said inflation remains stubbornly, unacceptably high; Inflation risks were on the upside.
– Fed Harker (non-voting) noted that the fed funds rate will likely be well above 4% by year end. The Fed will continue to raise rates for some time and may pause next year to assess; The policy would be restrictive for a while; disappointed with the progress we have made so far in reducing inflation.
Energy
– EU leaders say they have agreed to back further efforts to reach a cap that immediately limits episodes of excessive gas prices, but with strong German warnings on supply and use ( Germany would have dropped its opposition to an EU gas price cap).
Speakers/Fixed Income/FX/Commodities/Erratum
Shares
clues [Stoxx600 -1.47% at 392.90, FTSE -0.89% at 6,888.81, DAX -1.56% at 12,568.29, CAC-40 -1.58% at 5,990.74, IBEX-35 -2.04% at 7,488.50, FTSE MIB -1.63% at 21,348.00, SMI -1.00% at 10,369.10, S&P 500 Futures -0.65%].
Market Focal Points/Key Themes: European indices opened lower across the board and continued to decline as the session progressed; all sectors start the day in the red; less negative sectors include real estate and healthcare; sectors among those leading the decline are Consumer Discretionary and Materials; athleisure businesses under pressure as Adidas forecast cuts; logistics companies under pressure following PostNL earnings warning; earnings expected in the upcoming US session include Autoliv, Regions Financial and Schlumberger.
Shares
– Consumer Discretionary: Adidas [ADS.DE] -seven%, Puma [PUM.DE] -5% (Adidas results), Subway [B4B.DE] +1% (gains), PostNL [PNL.NL] -11% (preliminary results; remove outlook).
– Finance: London Stock Exchange [LSEG.UK] -2.5% (trade update).
– Manufacturers: Renault [RNO.FR] -2% (earnings), FORVIA [EO.FR] -4.5% (earnings).
– Technology: Deliveroo [ROO.UK] +3% (trade update).
Speakers
– British Chancellor of the Exchequer (Fin Min) Hunt said he would do whatever was necessary to reduce debt over the medium term to ensure taxpayers' money was well spent.
– Hungarian Prime Minister Orban said an agreement had been reached that even if the EU imposed a cap on gas prices, long-term supply agreements would be exempt.
– Turkish President Erdogan said there were no obstacles to extending the grain transport agreement after talking with Putin and Zelenskiy.
– BOJ Gov Kuroda reiterated stance to pursue monetary policy to achieve BOJ target; The CPI should slow down after peaking at the end of the year.
– Japanese government plans to end the COVID employment subsidy program at the end of January 2023.
– Central Bank of India (RBI) Bhide (external member) said the MPC should focus on slowing core inflation.
– PhilippinesFin Min Diokno said it was ready to use an additional $10 billion to defend the PHP (peso) currency against depreciation; Consider an additional 100 basis point hike by the end of the year.
Currency/fixed income
– The Fed's hawkish rhetoric continued to help the USD as interest rate expectations and rising Treasury yields indicated further strength in the greenback.
– GBP/USD started the session below the 1.12 level focusing on the Conservative Party leadership race next week. The UK entered another episode of uncertainty with a truncated leadership race following the resignation of PM Truss. Weaker UK retail sales data was another headwind for the pound.
– EUR/USD initially tested the 0.98 level focusing on the ECB's rate decision next week. Overall USD strength pushed the pair below 0.9760 by midday.
– USD/JPY continues to rise and was approaching the 151 level at mid-session. Japanese officials continued to decline to comment on exchange levels or the intervention. Dealers now see 155/160 as the next bullish target.
– Yields on Japanese JGB bonds recorded 7-year highs for maturities of 5 to 20 years.
Economic data
– (UK) September retail sales (ex auto/fuel) M/M: -1.5% vs -0.4%e; Y/Y: -6.2% versus -4.2%e.
– (UK) September retail sales (incl. auto/fuel) M/M: -1.4%v -0.5%e; Y/Y: -6.9% v -5.0%e.
– (UK) Seven Public Finances (PSNCR): £10.1bn vs. £5.3bn previously; PSNB (ex-banking groups): £20.0 billion versus £17.5 billion; Net borrowing: £19.2 billion versus £15.4 billion; Central Government RCN: £13.7bn vs £4.9bn previously.
– (DK) Denmark Oct. Consumer confidence: -37.0 vs. -32.1 before.
– (SE) Sweden Unemployment rate in September: 6.5% against 6.6% previously; Unemployment rate (seasonally adjusted): 7.0% vs. 7.0% before; Trend unemployment rate: 7.1% vs. 7.2% previously.
– (CH) Swiss money supply M3 Sept. Y/Y: +0.1% vs. -0.3% before.
– (TR) Turkey Oct. Consumer confidence: 76.2 vs. 72.4 before.
– (MY) Malaysia Foreign reserves at mid-October: 104.5 billion dollars against 106.1 billion dollars previously.
– (CN) Weekly copper stocks in Shanghai (SHFE): 89.6 K against 63.8 K tonnes previously.
– (RU) Narrow money supply of Russia with October 14 (RUB): 15.62 T against 15.45 T before.
– (PL) Poland M/M Actual Retail Sales in September: -2.8% vs -2.2%e; Y/Y: 4.1% vs. 4.6%e; Retail sales Y/Y: 21.9% vs. 21.5%e.
– (PL) Poland Sept Construction Output Y/Y: 0.3% vs. 6.5%e.
– (HK) Hong Kong Sept CPI Composite Y/Y: 4.4% vs. 4.1%e.
– (EU) Public debt/GDP ratio of the euro zone 2021: 95.4% against 95.6% previously.
– (IS) Iceland Seven Wage Index M/M: 0.8% vs. 0.2% before; Y/Y: 8.1% vs. 8.0% before.
– (BE) Belgium Oct. Consumer confidence: -27 vs. -27 before.
Issuance of fixed income securities
– (IN) India total sold INR280B against INR280B shown in bonds 2027, 2032 and 2052.
Look forward
– 05:25 (EU) Daily ECB liquidity statistics.
– 05:30 (ZA) South Africa will sell the ZAR1.2B handset in I/L 2029, 2038 and 2050 Bonds.
– 06:00 (IE) Ireland Sep. PPI M/M: no east v -2.2% ahead; Y/Y: no est v 4.7% before.
– 06:00 (UK) DMO to sell £4.5 billion in 1 month, 3 month and 6 month bills (respectively £0.5 billion, £1.5 billion and £2.5 billion pounds sterling).
– 06:45 (US) Libor daily fixing.
– 07:00 (MX) Mexico Aug Retail Sales M/M: 0.1%ev 0.9% before; Y/Y: 5.7%ev 5.0% forward.
– 07:30 (IN) India Weekly Forex Reserve w/e Oct 14th: No east against $532.9 billion previously.
– 07:30 (IN) India announces next issue of bills (held on Wednesday).
– 07:30 (IS) Iceland will sell RIKB 2024 and 2028 bonds.
– 08:00 (UK) Daily Baltic Dry Bulk Index.
– 08:30 (CA) Canada Aug Retail Sales M/M: +0.1%ev -2.5% before; Retail sales (Ex-Auto) M/M: +0.3%ev -3.1% before.
– 09:00 (IT) Quarterly Economic Bulletin of the Bank of Italy (BOI).
– 9:10 a.m. (US) Fed Williams.
– 10:00 (EU) Eurozone Oct Advance Consumer Confidence: -30.0ev -28.8 before.
– 11:00 am (EU) Potential sovereign ratings after the European close (Moody's on Slovenia; S&P on Italy, Greece, the Netherlands and the United Kingdom; Fitch on Germany, the Czech Republic).
– 1:00 p.m. (US) Baker Hughes Platform Weekly Count.