Officials: South Haven expects strong tourist season in 2022 | Local News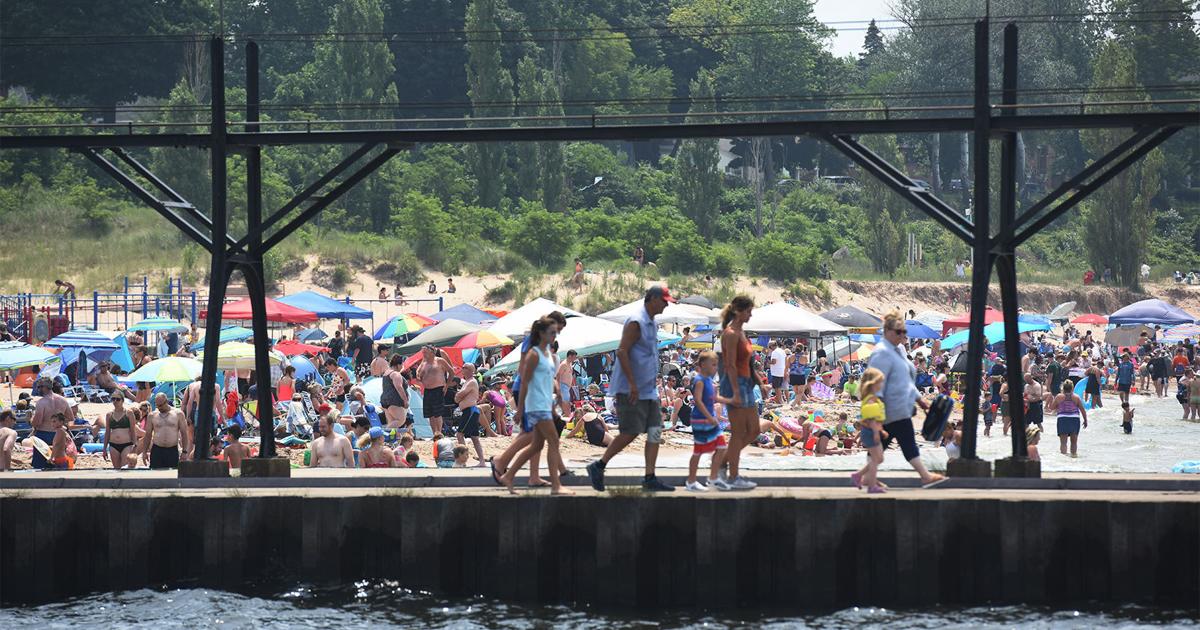 As the worst of the two-year pandemic fades, South Haven tourism leaders are expecting a strong year for 2022.
"Tourism is definitely rebounding," said Jen Sistrunk, executive director of the South Haven/Van Buren County Convention and Visitors Bureau. "Accommodation revenue is down just 8% during the pandemic. Last year we surpassed 2019's annual hosting revenue and trends show that will continue this year.
Higher accommodation rates partly explain the increase in tourism receipts. According to the Pure Michigan division of Michigan Economic Development Corp., the average daily lodging rate increased 17% in 2021, while rates this year were up 23% from last year.
"People are paying way more to travel and they don't seem to care," Sistrunk said.
She pointed to the South Haven market, where interest from potential visitors has steadily increased – even during the pandemic.
Statistics from the office's website indicate that in 2019, 308,248 people visited the site. In 2020, that number rose to 325,714, and in 2021, it rose again to 455,457 unique visits.
This trend is expected to continue this year, with more website visitors showing an interest in traveling to South Haven not only during the summer months, but also in the spring and fall.
"The tourist season extends into spring and continues until the end of September," Sistrunk said.
She attributes the growing trend of people's interests to the greater variety of outdoor activities now offered in the South Haven area.
"During the pandemic, people came because it's considered a more remote location compared to larger metropolitan markets," Sistrunk said. "And, they wanted to be outside. This interest continues.
In addition to South Haven's beaches and parks that have attracted visitors for many years, there are also other recreational trails leading into town, including the Kal-Haven Trail and the Van Buren Trail. Bike paths now line several downtown streets. Over the past year, two new disc golf courses have opened in the surrounding area and new canoe and kayak launch sites have opened on the Black River, expanding eastward into the townships of South Haven and Geneva.
Hikers can enjoy the amenities offered at Pilgrim Haven Nature Preserve and North Point Nature Area, just north of Van Buren State Park. New campgrounds have also sprung up, including those created for the growing interest in "glamping", where outdoor enthusiasts enjoy the comforts of home while spending the night in furnished outdoor tents.
"We have acquired two new luxury camping facilities in Van Buren County over the past two years," Sistrunk said. "Beaches have always drawn people to South Haven, but people come here now to bike, hike, fish. … We are becoming known for being more than a beach town.
Economic impact
Visitor interest in South Haven has contributed to the economic impact of tourism in the area, Sistrunk said.
In 2020, visitors spent an estimated $125 million in Van Buren County, according to the latest statistics from the Michigan Economic Development Commission's Travel Michigan Division.
"Ninety percent of that spending comes from South Haven," Sistrunk said.
Of the $125 million in tourism-related revenue, $26.7 million was spent on accommodation; $25.4 million in food and beverages; $15 million at retail; $15.6 million for recreation; $28.8 million in transportation; and $13.3 million in state and local tax revenue.
In terms of employment, tourism-related businesses in Van Buren County employed 1,993 workers in 2020, according to the MEDC, which represents $56 million in wages.