Eight Reasons Singapore Attracts Family Offices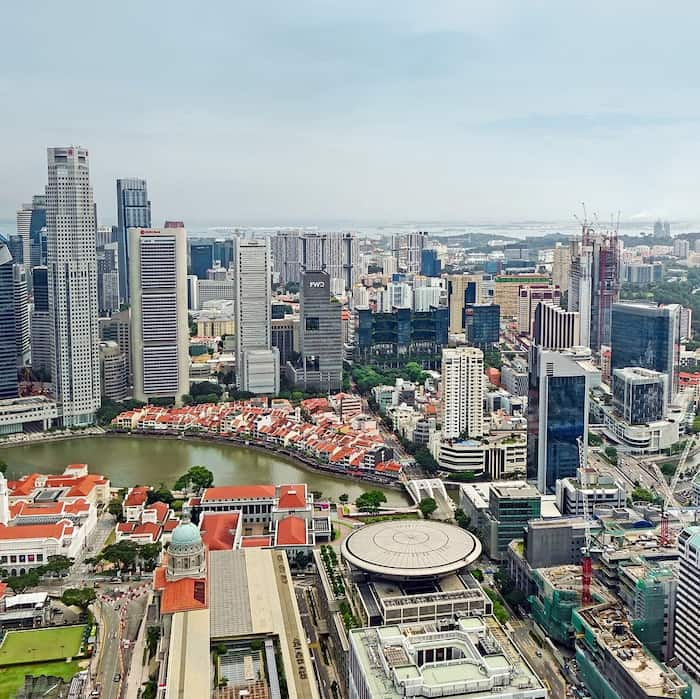 The Asian city-state has taken steps to attract family offices and, as other jurisdictions go through uncertain times, Singapore is well positioned to strengthen its credentials in the space. This article takes a look.
Singapore has great potential as a hub for family offices. A few weeks ago, the Wealth Management Institute launched the Global-Asia Family Office Circle ("GFO Circle"), designed to support the growth of this sector in Singapore. Separately, the family office of Nicky Oppenheimer and his son Jonathan, a member of the diamond producing dynasty, has established an outpost in Singapore. Singaporean regulators are fine-tuning the open-ended company (VCC) regime to attract single-family offices. (VCCs were introduced in early 2020.) Given the number of family businesses in Southeast Asia, the region is fertile ground for family offices.
In this article, Edmund Leow and Edward Marshall of global law firm Dentons take a look at the Singapore family office market, its prospects and its challenges. (The editor of this news service was recently interviewed by Marshall, see here.)
(More details on the authors below.)
The editorial team is happy to share these views; usual editorial disclaimers apply and we urge readers to give their opinion. To comment, email [email protected] and [email protected]
Singapore's family office industry has gained a lot of attention in recent years. Leading multinational family offices are increasingly exploring this island nation as a gateway to access Asian investments, and it is rapidly evolving from a regional hub to a robust global destination. Today, Singapore is attracting more and more talent for family offices and leveraging public-private partnerships to make it a premier location for family offices.
This article examines the main reasons for the growth in the number of family offices setting up in Singapore.
Taxation favorable to businesses
Over the past 20 years, tax havens have been the subject of much criticism and pressure to reform, initially prompted by regulators in the United States and Europe. In response, Singapore has worked hard to avoid the nickname "tax haven" while creating a tax system that has incentivized businesses to locate and operate in the country.
Singapore generally promotes the substance in its tax, corporate and regulatory systems. The main reason for this is that Singapore is a major business center. Singapore attracts businesses and investors from all over the world. When foreign entities move to Singapore, government authorities encourage them to make these entities and business activities substantial.
For example, Singapore has tax incentives to attract investment, but these tax incentives force investors to hire local employees and set up factories or operate physical office space. In addition, because Singapore has avoided the reputation of being a tax haven, it has also been able to sign numerous double taxation treaties (1).
Good infrastructure and facilities
Singapore has strived to be attractive as a location for foreign investment. In fact, in the 1960s, when it gained independence, Singapore was one of the first countries to put in place a policy to attract foreign investment. This was remarkable because at the time, most Asian countries were not big supporters of foreign direct investment. There were concerns that foreign investors could exploit the local economy and people.
Singapore has taken a different point of view. The government has created incentives to support these direct investments with the aim of creating jobs, developing its technology sector and making the country a global business hub. This strategy has paid off. Singapore's total exports and imports in 2020 were S $ 696.1 billion ($ 515.6 billion), and its top five trading partners today are the United States, Japan, mainland China, l 'Australia and Hong Kong (2).
This attitude has also created a boon for the country's family office industry. As wealthy families and investors moved to Singapore, some or all of their family offices followed. Single family offices were the first to arrive, some acting as satellites of a head office but, increasingly, investors and business leaders relocating all of their family office operations there. Today, as the industry becomes more sophisticated and more families require additional services, the number of multi-family offices is also on the rise.
High levels of security and strong education systems
Singapore is a safe and comfortable place for families. The country has a very low crime rate, which makes it an attractive place to live; a country where one can enjoy a large city while avoiding the high crime rate typically associated with densely populated metropolitan areas.
In addition, Singapore's education system is often considered one of the best in the world, and the country has a literacy rate of 97% (3). The highly skilled workforce in the financial, accounting and legal services sectors has been a key factor for the family offices that have chosen to locate in Singapore.
Political stability and strong rule of law
The rule of law is at the forefront in Singapore. The country is firmly committed to ensuring transparency in the way its laws are applied to investors and businesses. Knowing that decisions are made on the merits of a case rather than through Byzantine and obscure avenues, family offices and businesses feel comfortable living and working in Singapore. The level of corruption in the country is among the lowest in the world.
One of the legacies of Singapore's 140 years as a British colony is its adoption of English common law as the underlying legal framework. This system is still in place today. Singaporeans have great confidence in their legal system.
Location, location, location
In addition to Singapore's business prowess and reputation, the country is also a cultural hub, balancing Asian culture with a global and cosmopolitan atmosphere. English is the lingua franca of Singaporeans, as well as the language of commerce and law. It is spoken regularly in business, government and among families. Many Singaporeans are indeed bilingual, a result of the country's successful bilingual education policy. In addition to English, Singaporeans are educated in Chinese, Malay and Tamil. This has given Singapore an advantage in attracting investment and talent from the West as well as increasingly dominant Asian countries China and India, and its friend and neighbor Indonesia.
Singapore is also a hub for logistics (4) and transport. For families and businesses that value this flexibility and access, the country offers a gateway that's hard to beat, including for family offices looking to access Asian markets. In fact, it is access to direct private equity investment opportunities and publicly traded markets that has prompted many families to set up satellite family offices in Singapore. It is reported that the number of family offices in Singapore has doubled, reaching around 400 at the end of 2020, compared to 2019 (5). This trend is expected to continue and intensify as the COVID-19 pandemic abates and travel restrictions are lifted.